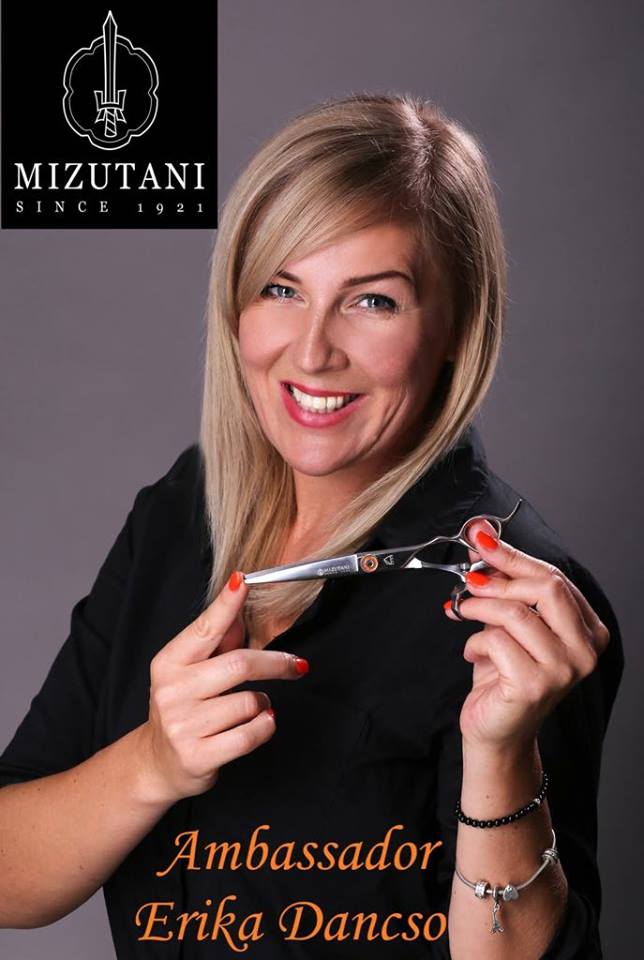 I'M ERIKA DANCSÓ.
INTERNATIONAL HAIRDRESSER ARTIST,
L'ORÉAL PROFESSIONNEL FRENCH ID ARTIST, 
REPRESENTATIVE OF HCF HUNGARY, 
THE OWNER OF DANCSO ERIKA SALOON 
I LOVE TO GIVE BEAUTY TO MY GUESTS, TO TEACH NEW TECHNIQUES TO MY COLLEAGUES AND BEAUTIFUL BRANCH TO MY STUDENTS.
WE PREPARE  PHOTOSHOTS, DISPLAYS , HAIR SHOWS WITH MY TEAM.
MY LARGEST IDEAL AND MY MENTOR LAETITIA GUENAOU AND ADA TATOMIR. FROM THEM  I HAVE ACQUIRED THE  FRENCH STYLE HAIRDRESSING.
2010 . I became az international member of Le Monde
2012.    L'ORÉAL PROFESSIONNEL TN ARTIST
2016 . member of HAUTE COIFFURE FRANCHAISE 
2016- 2017. BETWEEN TEN FINALISTS OF 
HAUTE COIFFURE FRANCHAISE TROPHY 

MAY I REPRESENTED MY COUNTRY IN PARIS
 2017.      L'ORÉAL PROFESSIONNEL FRENCH ID ARTIST
2018.      AMMBASSADOR OF MIZUTAN