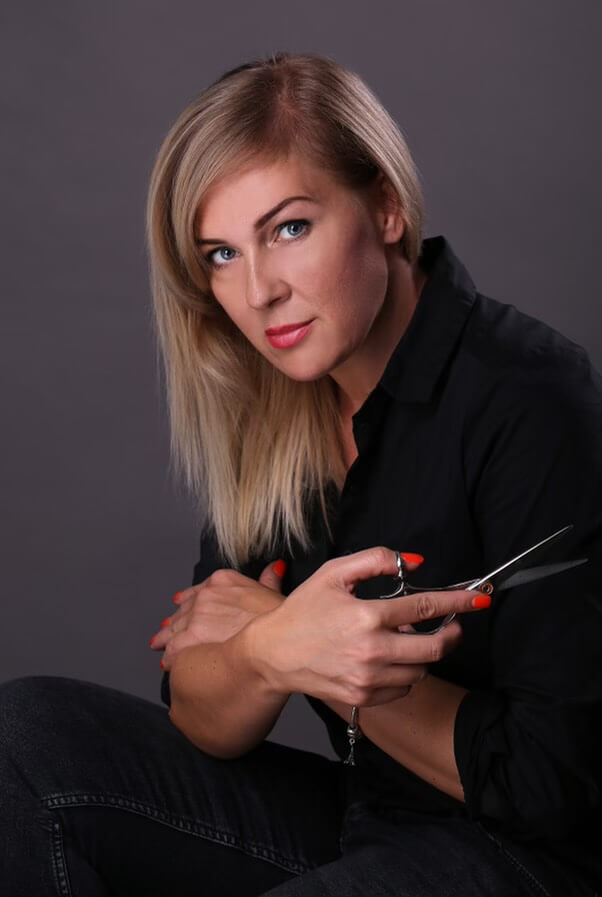 Dancsó Erika
L'Oréal Professionnel French ID Artist, Master hairdresser, owner of Dancsó Erika Salon.
I'M ERIKA DANCSÓ.
International hairdresser artist,
L'oréal professionnel french id artist, representative of hcf hungary, the owner of dancso erika saloon.
I love to give beauty to my guests, to teach new techniques to my colleagues and beautiful branch to my students.
We prepare photoshots, displays, hair shows with my team.
My largest ideal and my mentor laetitia guenaou and ada tatomir. From them I have acquired the french style hairdressing.

 2010. I became az international member of Le Monde.

 2012. L'Oréal Professionnel TN Artist

 2016 – Member of HAUTE COIFFURE FRANCHAISE 

 2016 – 2017. Between ten finalists of Haute Coiffure Franchaise trophy may I represented my country in Paris.

 2017. L'Oréal Professionnel French ID Artist

 2018. Ambassador of Mizutan
I believe it is closely linked to spiritual wholeness and everyday happiness to find a profession that delights, inspires and replenishes. I chose hairdressing as my profession unless the world of hairdressing chose me. If there are pre-ordered things, then in my case, it must have happened that way. I am a fan of creation, of the intoxicating feeling of creative tension experienced during the creative process.
I can give beauty to my guests with my own profession. Self-realization. Self-identity and courage. Who needs what when. I work and encourage everyone around me to dare to express with our appearance and hairstyle everything that occupies our thoughts, our inner selves.
Through our dress and hairstyle, we can find the woman we really want to be. He who can be strong in the hustle and bustle of everyday life can speak honestly to himself and (most importantly!) Lovingly to his reflection. I think then we are in a good state of mind, then we are in harmony with ourselves and our environment. That's what we can build on. I love my profession for the process of creating this condition.
When I was young, I found the hairdresser Laetitia Guenaou on the internet and the Haute Coiffure Francaise demonstrations that finally captivated me. They introduced me to the French style of haircut and pinning. This realization was followed by deeds: in 2011 I was a student of Laetitia Guenaou and later the starter of the international hairdressing competition Haute Coiffure Francaise, and I became a member of this art society. Since then, French style has been my everything, for me the harmony of French chic and the whole picture is paramount. For me and them, my art world became complete.
Being an artist is like stepping out of my comfort zone to create different textures and shapes out of my hair. This is when I feel like the world around me is slowing down and a creative process is starting that I could continue with my eyes closed. There is a situation where the person is what inspires the hairstyle and other times the hairstyle you want to create is what inspires who you want to work with.